LGBT+ at SVC
During School Closure
During the school closure, the Kite Trust remains open to support LGBT+ young people. The Kite Trust are hosting online hangout sessions for LGBT+ young people instead of face to face groups. They also have a newsletter going out with information links, craft and recipe ideas, and other ways to stay connected. Sign up at their website.
LGBT+ inclusion at SVC
We believe that the best way to help our students to maximise their abilities and interests is to create a welcoming, inclusive and diverse environment where they can be themselves. By creating a place where members of the LGBT+ community can bring their best selves to school, we can create an environment of academic and personal success.
As part of our commitment to inclusion for all, Soham Village College is working towards the Rainbow Flag Award. This is a national award focusing on LGBT+ (lesbian, gay, bisexual, trans, plus other related identities) inclusion and visibility. The award encourages a whole school approach to ending LGBT+phobic bullying and language.
Our teaching and non-teaching staff have received training on how to identify LGBT+ phobic behaviour and appropriate interventions;
Gender and sexuality is covered as part of the core KS3 PSHE curriculum
There is a vibrant SVC Pride group for LGBT+ students and their allies (Thursdays B, L13)
SVC is delighted to have been awarded the first four sections of the Rainbow Flag Award: Skilled Teacher (December 2019), Pastoral Support (June 2020), Inclusive Curriculum (June 2020) and Pupil Voice (July 2020). In the autumn term we aim to complete the two remaining sections: Inclusive Policies and Supportive Parents and Governors.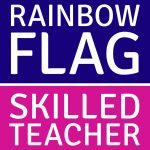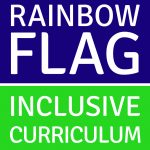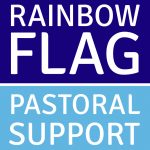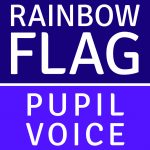 If you are a student looking for support with gender identity or sexuality, please see the student wellbeing page for links to support organisations or speak to any adult in school. We will listen and support you. During term time, all students are welcome to join SVC Pride on Thursdays in L13. Contact Mr Heaney for more details gheaney@soham-college.org.uk.