3G Pitch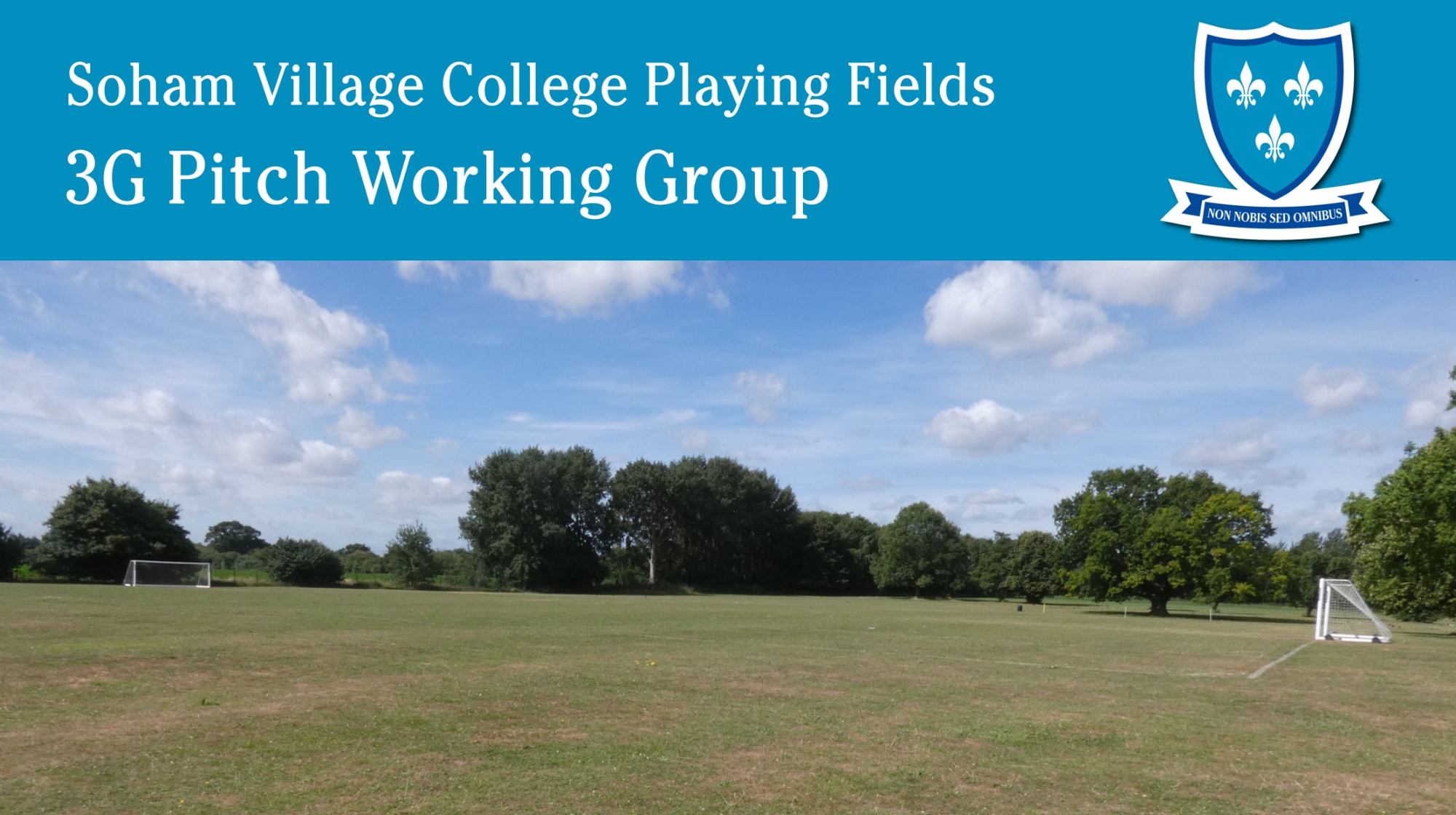 Who are we?
Soham Village College has come together with local football teams in Soham; Soham Town Rangers, Soham Town Youth and Soham United. We have a shared ambition to bring a full size 3G football pitch to the town.
We are working with Cambridgeshire Football Association and the Football Foundation to secure partnership funding towards this project.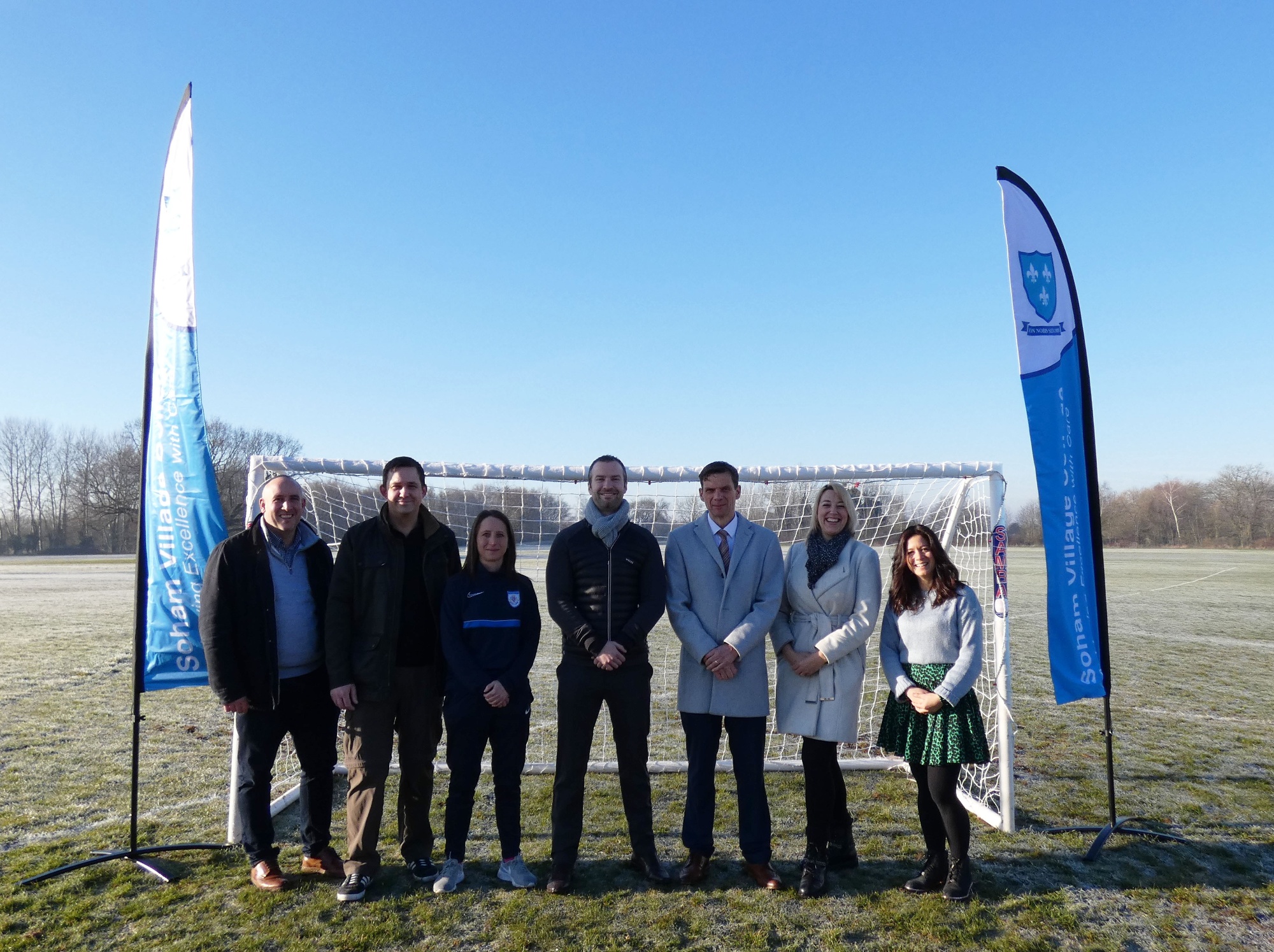 L-R: Ross Knappett – Facilities Manager for Staploe Education Trust, Michael Firek – Soham Town Youth Girls Under-15s Manager, Katie Critchley – Cambridgeshire FA, Duncan Jenkinson – Football Foundation, Jon Hampson – Headteacher at Soham Village College, Hannah Firek – Soham Town Rangers Community Liaison Manager, Dao Cooper – Soham United
Why a 3G Pitch?
A full size 3G pitch will provide a fun, safe place for sporting activities and crucially will provide equal opportunity for all people in our community to play football. It will mean students at the College have access to state-of-the-art facilities all year round. Due to the growth of football teams in Soham, clubs are finding it a challenge to find enough grass space to play matches and train.
A 3G pitch will relieve the pressure on grass pitches, reduce the carbon footprint and financial burden of travelling further afield to play.
The Project
Soham Village College Playing Fields has been identified as a priority project for investment via the Local
Football Facility Plan. Partnership funding could be available from the Football Foundation, which is funded by The Premier League and DCMS, following a successful application.
With 25+ football teams in the town, catering for youth and adult inclusive football, Soham desperately needs investment into sports facilities. Most grass areas are already being heavily used, which in turn impacts the quality of the grass pitches. This is a fantastic opportunity to ensure a high quality sports facility can be accessed by the community of Soham and the surrounding area.
To find out more about this project, please read our 3G Pitch Newsletter which is linked below.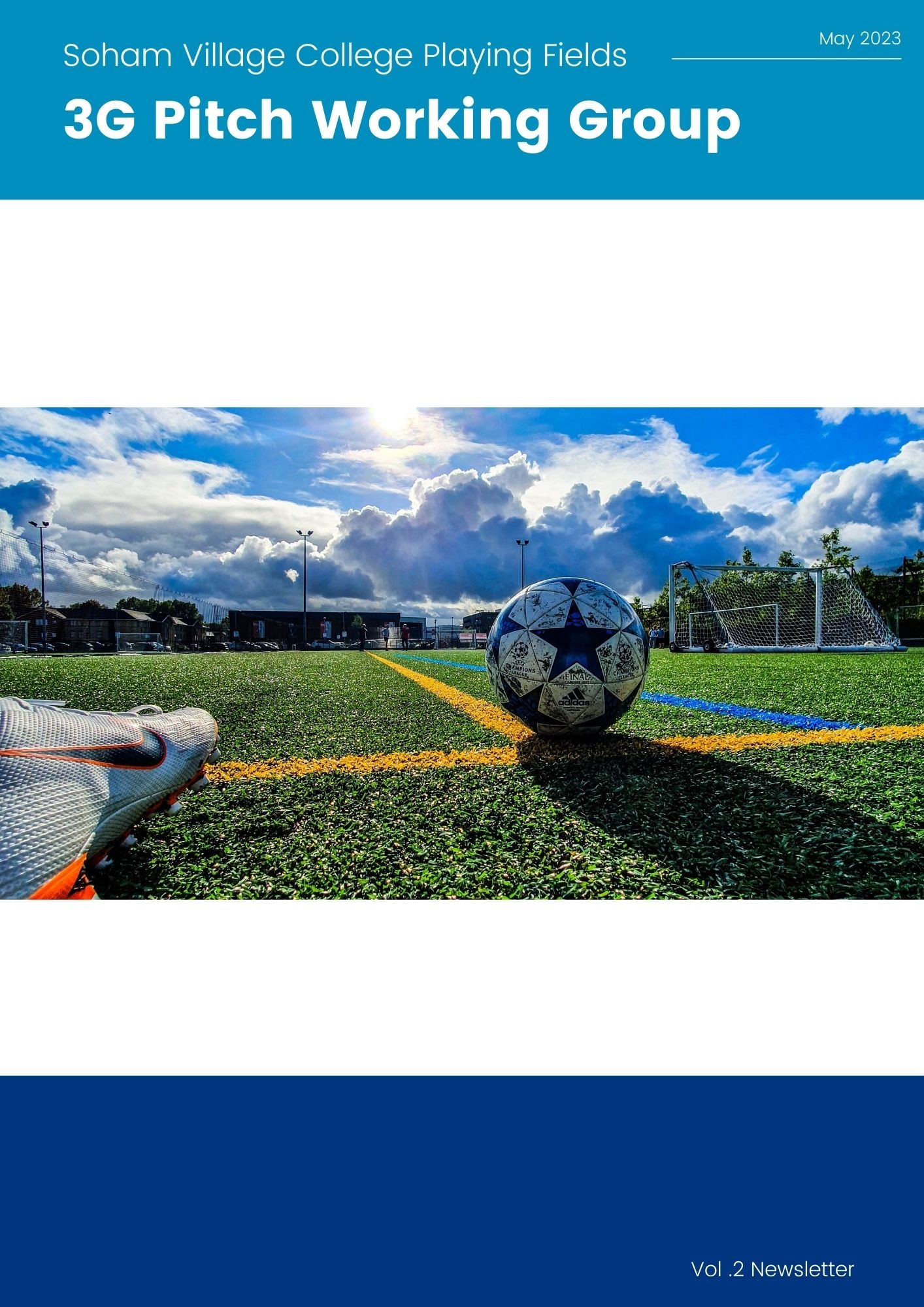 Fundraising Events/News
3G Pitch Working Group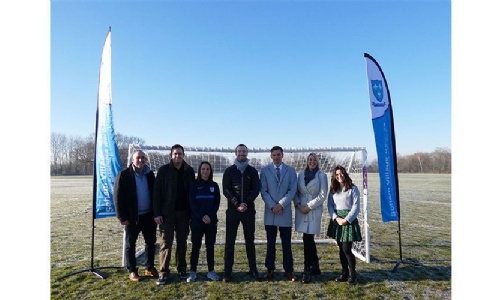 Soham Village College has come together with local football teams in Soham; Soham Town Rangers, Soham Town Youth and Soham United with a shared ambition to build a full size 3G football pitch on the Soham Village College Playing Fields. With 25+ football teams in the town, catering for youth and adult inclusive football, Soham…