Community Ambassadors Team of Soham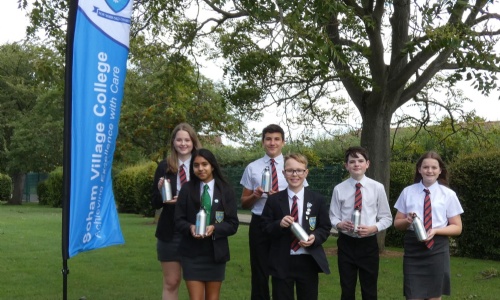 CATS afterschool group approached the local Coop group to see if there was a way we could work together on community minded projects. One suggestion amongst many others was to secure a donation of reusable water bottles to help students who may not have their own water bottle.
The Coop and our local Parkrun came together to donate 50 reusable water bottles to us which we are thrilled about. We took delivery of them today and took the opportunity for photos that will be appearing in the local Coop magazine.
CATS will continue to work with our local store and the Parkrun to come up with other ways we can help our local community, especially the students from this college.