Pride World Cup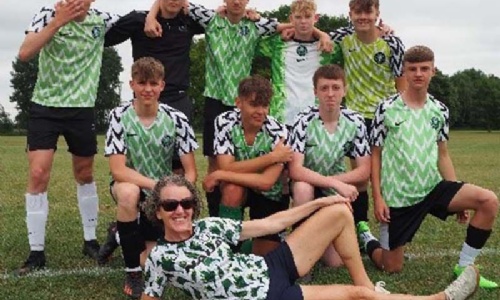 Soham Village College held their first ever Pride World Cup. A football competition for everyone to get involved. This was mainly competed in Year groups but students could choose their own teams rather than competing as part of their house groups.
All students had a fantastic day with over 370 students getting involved with the tournament.
Congratulations and well done to all students that got involved.
Most original team kit: Japan (Y8 Girls)
Best Dressed Year 7: New Zealand
Best Dressed Year 8: Australia (Girls)
Best Dressed Year 9: tie between China (boys) and Jamaica (boys)
Best Dressed Year 10: Portugal (girls)
Most professional looking team: Nigeria (y10)
Best Supporters: Portugal (y10 Girls)
Most convincing manager = tie between Julian and Santino