Archaeological Dig in Soham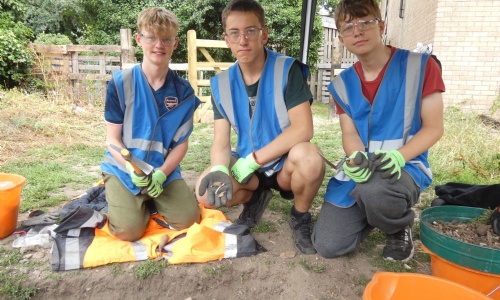 In July, students from Soham Village College took part in an archaeological dig in Soham. The school was invited to take part as part of St Andrew's Church's National Heritage Lottery Fund building project.
In preparation, Wessex Archaeology visited the school for a day of workshops that helped the students with the skills needed. The students were very much hands-on as they learnt to create a dig site, use sluicing to recover organic material, use a structured light scanner to build up a computer image of an artefact, complete an accurate drawing of a find and use videography to record the dig.
They then had the chance to try out their newly acquired skills out in the field for three days when they worked with experts to uncover the past in three different gardens in Soham. Students uncovered a number of different items, and these were scanned to create 3D images. The students' finds were then displayed at the St Felix Fair at St Andrew's Church for the whole community to see