3G Pitch Working Group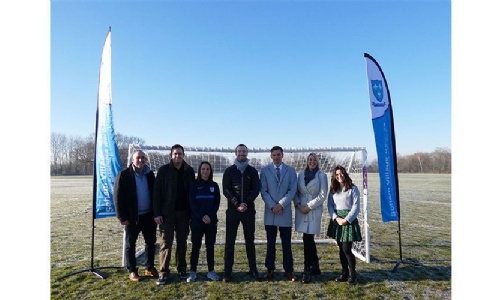 Soham Village College has come together with local football teams in Soham; Soham Town Rangers, Soham Town Youth and Soham United with a shared ambition to build a full size 3G football pitch on the Soham Village College Playing Fields. With 25+ football teams in the town, catering for youth and adult inclusive football, Soham desperately needs investment into sports facilities.
We are working with Cambridgeshire Football Association and the Football Foundation to secure partnership funding towards this project. However we will also need help from the community to bring this project to life. This facility is for all to use and will be a huge asset to the town for years to come and we are aiming to raise £125,000 towards this project.
Ross Knappett, Facilities Manager at Staploe Education Trust said "this is an exciting project for the School, partner clubs and the community. This will create extra opportunities for students at Soham Village College to participate in sports during the school day and provide local clubs from Soham and the surrounding areas first class training facilities all year round."
For further information about this exciting project please visit: Soham Village College - 3G Pitch (sohamvc.org)