Years 7 & 8 Football Tournament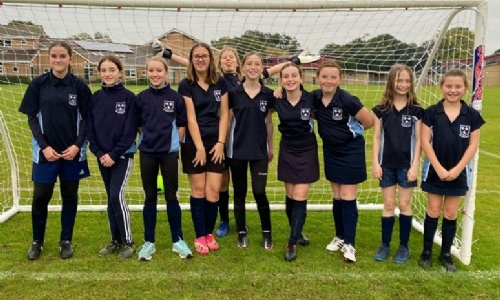 Soham Village College recently hosted a football tournament for girls from years 7 and 8. Soham Village College, Comberton Village College, Impington Village College and North Cambridge Academy all brought two teams to the competition.
This was the first inter-school fixture for many of the students and Soham had a large squad of around 22 players divided into two teams. Soham managed a respectable 6th place for one team and a fantastic 1st place for the other team.