COVID Testing In School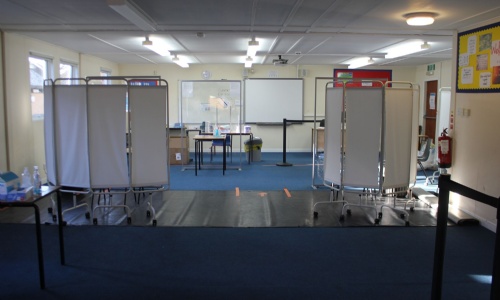 Following the government's announcement of COVID testing in schools, a team of school staff have completed training and a testing centre has been established in the school. The team of volunteer staff has administered nearly 400 tests over the last two weeks and will continue to offer tests to students and staff in school next week.
The current facility is located in a stand-alone classroom and provides rapid testing for staff in school and those students routinely attending. The team continue to develop their skills, ready for when larger numbers of students are able to return to school.