Wellbeing
Recommended Mental Health Support Websites
Welcome to the SVC Wellbeing site. It has been split the into two areas, one for parents and one for students. We would always recommend that anyone struggling with their mental health should look at the support offered on the recommended websites that are listed below. They offer a range of information, advice, support strategies and links to websites specific to a need.
If anyone has a serious mental health concern, we would always suggest you seek medical advice from your doctor/ GP or by calling NHS direct (111).
At SVC we would always like to know about the wellbeing of our students and would encourage you to speak to someone in school so we can support you/ your child in the best way possible.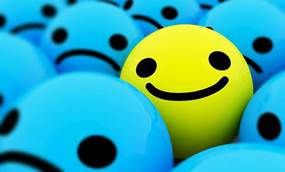 Student Wellbeing Group
Friday Lunchtime BM2
Students:
Firstly, well done for getting this far. It's great that you have found your way to the website and hopefully you will find some of the links below helpful.
We all go through some struggles during our lives and these are perfectly normal. We need to be a little worried about an exam or a big sports match because it makes us focus and perform to our best. Often the best way of managing tough things is to talk about it. We would always say that talking to your friends, someone in your family, your doctor or even a teacher is the first step to feeling better. It might feel scary but without talking to someone no one will know that you need help. The websites below are a great way to help you to understand what you're going through and how you can access extra support.
Young Minds- It talks about a range of conditions and has some great strategies for managing them. Head to the 'find help' part and then look at the 'feelings and symptoms' or 'conditions' parts. https://youngminds.org.uk
Keep your head- This website is designed for young people in Cambridgeshire. It has lots of information about a range of issues young people face. There are many links to specific websites, which can help in lots of ways. https://www.keep-your-head.com/cyp
Chat Health- 07480 635443- Confidential text service where you can speak to healthcare professionals about issues such as emotional health, self-harm, smoking, relationships, healthy eating, alcohol, drugs and bullying. You should get a reply within a day but be patient.
Mind- A national charity, which a great A-Z of mental health, which might be a good place to start to understand some of the words used. The 'your stories' parts are a great way to read how other people have learnt to deal with their mental health problems. https://www.mind.org.uk
Kooth- Young people can chat online with professional counselors about how they are feeling and what might not feel right, even if they don't know exactly what that might be. https://www.kooth.com
Chums- If you think you need some serious support you can make a referral yourself. Fill out the online form and then someone will contact you to discuss what to do next. It can sometimes take a while to hear back from them. If you need immediate advice, call NHS First Response on 111 option 2. http://chums.uk.com/cambs-pborough-services/
Parents:
Other useful sites