Primary STEM Activity Week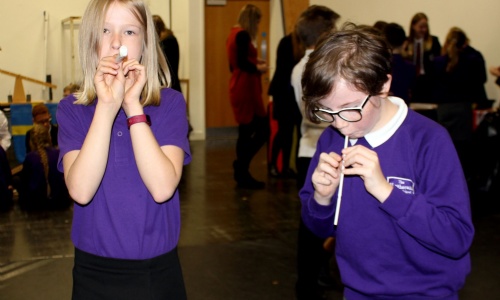 Last week, 7 – 11 October, 388 pupils from primary schools including The Weatheralls, The Shade, Kennett, Exning, Little Thetford, Stretham, Fordham, Isleham, St Andrews Primary Schools and Burwell Village College took part in a STEM activity week at the School.
Pupils took part in a range of activities based around the principals of flight. They completed maths exercises and with each correct answer they travelled to a different city. Eventually they were stranded in Madrid and the teams designed and built flying machines capable of sending a message back to the school.